About

'Apple Slash' is a passion project I started in February, 2019. It's designed to be a short little experience to test its potential with something bigger in mind.
The game
lasts for about 30-60 mins
, depending on how fast you progress.
Let me hear your thoughts of it! Feel free to contact me if you have suggestions or just want to say hi.
Cheers for reading, lots of love have been put into this project. Hope you'll like it!

Combine one mechanic with multiple at once with your rotating sword.
Take aim and start slashing!
Find and combine various skills scattered around in the swamp with your aim to deal powerful attacks.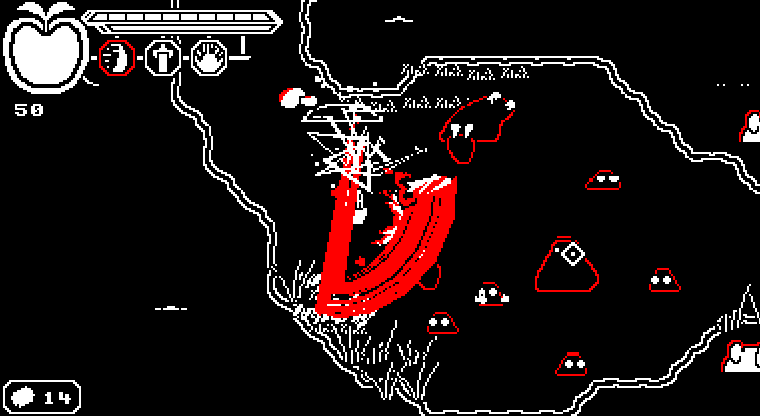 In this vast murky marshland, a boy known as 'Cartboi' has gone missing. He went out to gather apples, but have yet to return from his daily route. His father is concerned and fears the worst. These are uncertain times, but hope is not lost. With your presence, there is still hope!

God-like slash-based combat

Befriend charming creatures

Acquire powerful destructive skills

30-60 mins of brutal mayhem

Roam freely in a vast ancient marshland

Memorable encounters and challenges